Our Philosophy
We provide psychological services to clients in innovative and evidence-supported ways.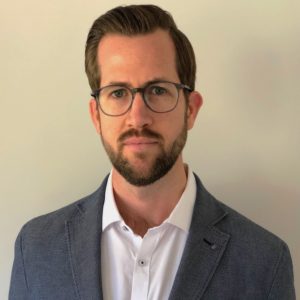 Founding Partner,
Clinical Psychologist,
DPsych (Clinical)
Dr. Andrew Stock
Dr Stock founded Therapy Partners (previously known as ClinPsych Services) in 2018, following several years of working in some of Hong Kong's most well-known psychology teams. He is committed to helping individuals, families, teams, and organisations better understand themselves and others, in order to improve their own experience, as well as that of wider society. He can work with you online from the comfort of your home or office.
Dr Stock is a Registered Clinical Psychologist with the Hong Kong Association of Doctors in Clinical Psychology. He is also the President of the Psychotherapy Society of Hong Kong. This means that our network of partners extends far beyond the core team, allowing us to work well with you in almost any circumstance.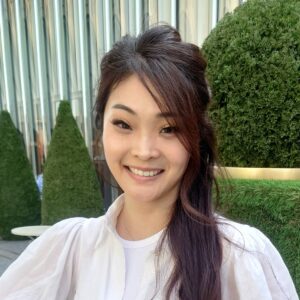 Partner
Psychotherapist
MSW, RSW
Pui-Yan Katie Leung
Katie has been a practicing psychotherapist and child and family therapist since 2011 and has a master's degree in social work conferred by York University, Toronto, Ontario, Canada. She is a registered social worker in Canada and Hong Kong.
Katie's been in Hong Kong since 2019 and prior to that, Katie worked at a Canadian accredited children's mental health clinic. Katie works with all ages, adults, couples, parents, children, adolescents, and young adults. Katie works from a non-judgmental and client-centered approach where she works with you towards your goals and not anyone else's agenda. Katie is trained in solutions focused narrative therapy where she supports you by exploring, active listening and helping you understand stories that have been told about you or you tell about yourself. Sometimes these stories are very identity binding and may make you feel stuck. Katie will walk with you collaboratively on this journey to help find solutions and reframe your story. Katie values confidentiality and trust is very important.
Katie is also known for her warm and empathetic approach by being fully present, actively listening, and in tune to things you might not notice. Katie's experience includes supporting, individuals on a wide range of issues including fear, hearing loss, depression, identity, loneliness, anxiety/worries, negative thoughts, conflict, low self-esteem, ADD/ADHD, self-harm and thoughts of suicide. Katie has supported many individuals who have experienced trauma, such as but not limited to, death of someone significant, accidents, loss, emotional, physical or/and sexual abuse.
Katie is an LGBTQ+ ally.
Katie uses the pronouns she/her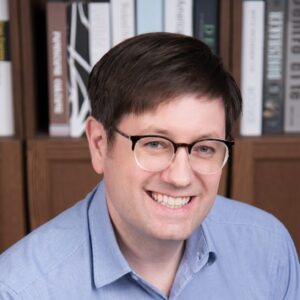 Partner,


Clinical Psychologist,
DPsych (Clinical)
Dr Brent E. Horner
Dr Brent E. Horner works with adults, teens, and couples by integrating a range of theories and practical skills from different psychotherapy traditions, including cognitive behavioral therapy (CBT), acceptance and commitment therapy (ACT), psychodynamic psychotherapy, and positive psychology. He also conducts psychological and psychoeducational evaluations for children, adolescents, and adults.
Originally from Ohio in the US, Dr Brent has lived in Hong Kong since 1995. He is well versed in acculturation issues and has worked successfully with clients from a wide range of countries and cultural backgrounds.
Dr Brent is a registered clinical psychologist with the Hong Kong Association of Doctors in Clinical Psychology and a full member of the American Psychological Association (APA).
Before focusing on his therapy practice, Brent's first career was as a copywriter and creative director at several well-known advertising agencies. Later, he was an assistant professor lecturing on interpersonal communications, creativity, and psychology at UOW College Hong Kong.
Dr Brent speaks Cantonese in addition to English.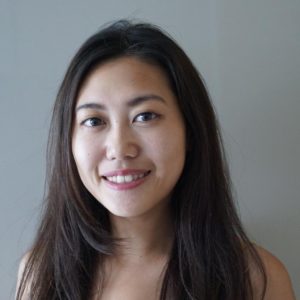 Clinical Psychologist,




DPsych (Clinical)
Dr Jennifer Lau
Dr Lau received her masters and doctorate in Clinical Psychology from the California School of Professional Psychology at Alliant International University, and holds a Bachelor's degree in Psychology from UCLA. Dr Lau is registered with HKADCP , the Psychology Board of Australia, and the New Zealand Psychologist Board. She is also a member of the American Psychological Association.
At Therapy Partners, Dr Lau conducts psychological and psychoeducational evaluations (children, adolescents, adults) and provides psychotherapy to adults and families presenting with psychological and emotional concerns, often associated with diagnoses such as depression, anxiety, PTSD, Autism Spectrum Disorder, and ADHD. Jennifer believes that clients know themselves best and her role is to find the help clarify and respond healthily to their inner experience in order to reach their full potential in life. Dr Lau utilises a client-centred approach and is fully committed to helping those she serves.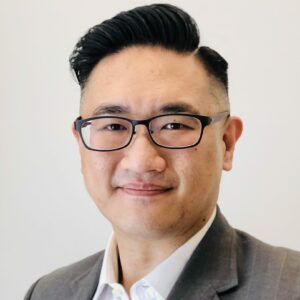 Clinical Psychologist,
DPsych (Clinical)
Dr Avis Ngan
Dr. Ngan specializes in psychotherapy with adults struggling with burnout, anxiety, depression, and personality disorders. He has worked in both Hong Kong and Mainland China helping clients ranging from corporate executives with performance anxiety to hospitalized patients with psychosis.
His intervention style focuses on empowering the individual to rediscover their inner resources. By providing emotional space and emotional safety, psychotherapy identifies the true core of the problem allowing the individual to find the solution that best suits their strengths, weaknesses, situation, and problem. Psychotherapy unleashes the expert hidden inside the client.
He grew up in Hong Kong and attended international schools and studied in the UK for secondary school and bachelor's degree. He then returned to Hong Kong for his first doctorate in biology before transitioning his career into counseling and clinical psychology. His scientific background trained him in objectivity and research which has actually proven essential in psychotherapy when preventing stigma, identifying cognitive errors, and seeing the person as they are without preconceived biases.
Dr. Ngan is a registered member of the American Psychology Association (APA). He received his Doctorate degree in Clinical Psychology at Alliant International University and his Masters in Social Science (Counseling) from the University of Hong Kong.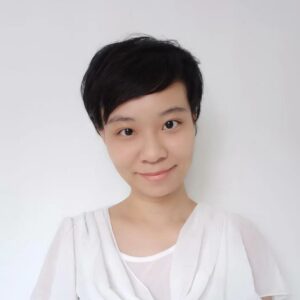 Clinical Psychologist,
DPsych (Clinical)
Dr Fabia Cheung
Dr. Fabia's clients range from children and adolescents to adults and the elderly. She provides evaluations and consultation services in clinical psychology and forensic psychology, incorporating a scope of tests and consultations which includes intelligence, school achievement, emotions, behaviors, personality, and neuropsychology.
Dr. Fabia uses psychodynamic and family systems as her main approaches to therapy. She supports clients on a range of issues such as academic stress, school bullying, workplace pressure, career planning, relationships, cultural shock, cross-cultural marriages, and more. She has a wealth of clinical experience in helping clients improve their mental and psychological wellbeing in response to challenges including bipolar disorder, postpartum depression, insomnia, anxiety, depression, obsessive compulsive disorder, alcohol and drug dependence, grief and bereavement.
Her professional qualifications include Registered Clinical Psychologist, Health and Care Professions Council (HCPC), United Kingdom, Chartered Psychologist, the British Psychological Society (BPS), United Kingdom, Member, American Psychological Association (APA), United States. She speaks fluent Mandarin, Cantonese, and English.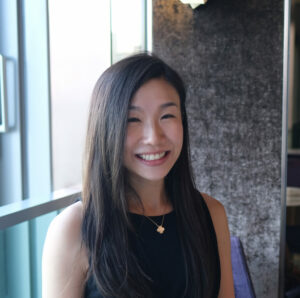 Clinic Director,
Psychotherapist,
MPsych

Melody Chan
Melody is currently training to be a psychotherapist under the supervision of Therapy Partners. She also oversees psychological and psychoeducational evaluations. She is responsible for coordinating assessment sessions, administering assessments and drafting evaluation reports in collaboration with lead clinical psychologist. 
As Clinic Director, Melody guides Therapy Partners towards reaching the organization's goals so that clients receive the best care possible. Her duties include developing policies and goals, expanding service coverage, and communicating with the team to keep everyone working towards a shared vision.
Melody is a graduate member of the British Psychological Society (BPS). She received her Master degree in Psychology from the University of Glasgow, and holds a Bachelor degree in Commerce from the University of Western Australia. She is currently undertaking a two-year professional Mindfulness Meditation Teacher Certification Program certified by both the Awareness Training Institute and the Greater Good Science Center at the University of California, Berkeley.
Before joining Therapy Partners, Melody worked in a few renowned global asset management companies for 8 years, where she acquired the skills and experiences needed for the Clinic Director role.

Company Secretary
Kylie Leung
Kylie is the glue that holds Therapy Partners together, providing consistent and professional support to our staff and clientele. Kylie is highly experienced in administrative roles, having spent over seven years in administration, plus another ten years providing support to businesses. Kylie is specifically responsible for booking appointments, liaising with clients regarding administrative issues, invoices and payments, and overseeing the utilisation of our clinic space in Central. Kylie is your go-to person when you would like to receive a prompt answer to any question you may have regarding our services.

En Masse
En Masse is a team of workplace behaviour change consultants helping organisations of all sizes build positive results in the areas of mental health, wellbeing, workplace culture, productivity, values, ethics, equal opportunity and psychological health and safety.
En Masse and Therapy Partners teamed up in 2019, and together we assess, design, implement and evaluate behaviour change programs. We help organisations in Hong Kong to build employee skills and productivity while addressing their organisational need to invest in mental health, wellbeing and compliance.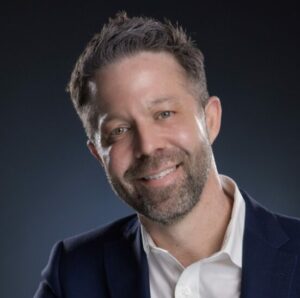 Counselor and Doctoral Candidate,
DPsych (Clinical)
Dr Rick Smith
Rick Smith supports adolescents and adults with general problems of living. His background includes over 20 years of experience; a Masters and Doctorate in Education, and a soon-to-be-completed Doctorate in Clinical Psychology. He has written and published a learning strategies book titled "STOP Reading, A strategy to read less and comprehend more" and volunteers for multiple organisations aimed at improving outcomes for young people.